I am planning on heading down to this and have competed in a number of Lightspeed Quiz events before and always enjoy them.
Here is the blurb from the LSQ Website -
Light Speed Individual Open Buzzer Quiz 2015

Round Four - Halifax
Saturday July 25th, 1 PM 'till 6
Dirty Dick's Food & Ale Emporium,
1 Clare Road Halifax
HX1 2HX
Telephone 07887 510354
My telephone is 07462 272 552
There will be results up from Stockton ASAP, but I thought I'd flag up July's Tourney, especially as I've moved it from the scheduled date of the 19th (my birthday and Open last round) to 25th
Dirty Dick's is only about three hundred yards up the hill from the station, and given how fantastic Liverpool and Stockton have been, Sod's law says this is going to be garbage, nevertheless... Mark Laycock and Steve Rhodes are gunning for a home win and to bring bragging rights back to Yorkshire, and in that I will endevour to smooth their path! It will be SUPER AWESOME. There will be a Special with a trophy entitled "50 Answers Containing the Names of Oscar Winning Films"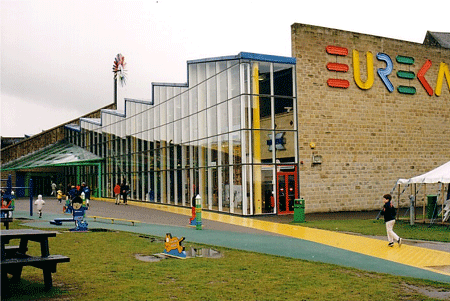 If you fancy bringing the family they can always go to Eureka, The National Children's Museum, that is right next to the railway station, where they can pretend they are in a kitchen or a bank. Personally I found it a little patronising and right on, if you know what I mean.
Entry fees
£5 + a set of questions. Book and Internet is fine, bespoke is even better
All monies go into the prize fund