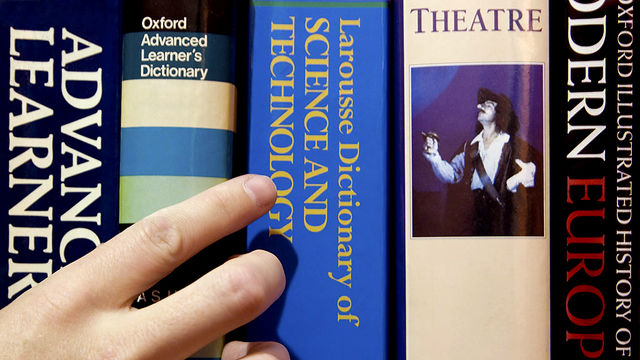 Brain of Britain - Semi Final
Brain of Britain reached the last semi final in the latest edition with one more place up for grabs in the final. The grand final will be taking place next Monday at 3pm and I am very much looking forward to it!
This week's episode
Contestants
Ian Banks
Roman De Bowski
Rob Merrill
Andrew Newton
And here we go…….I remember De Bowski dominating his first round match so had him down as the one to watch.
The opening round started with Merrill taking a bonus and a double of his own to take an early lead joint with Roman De Bowski but there were scores logged all over the board giving a good start to what I thought was going to be a close contest. De Bowski picked up the lad stealing a bonus on the location of University but failed on his own question. Merrill secured an impressive 5 in a row scoring the bonus, a great start to the semi showing vast knowledge. Rob Merrill had made himself the one to beat. A 5 point lead two rounds in shows how crucial a good run can be in this contest!
Merrill got a bonus straight away in the next round, De Bowski kept the pressure up with the lead still being five. Newton and Banks were fading although yet again another bonus point run could tilt the balance either way. De Bowksi got a Beatles music question but did not now The Overlanders topped the chart with a cover of "Michelle", Merrill did, another point gained. In this sort of form he was looking very hard to catch. As the second half of the contest got underway something special would be needed to stop him getting to the final.
De Bowski though was hot on the chase, 4 behind Merrill after the next round. Newton and Banks would probably need a double helping of bonus runs to win the semi-final from this point so it was down to De Bowksi vs Merrill. After another round with points across the board De Bowski had now cut the gap to 3. Game on!
De Bowski missed his own question not knowing an Octar measured cloud cover, Merrill knew it, and then knew A Day at the Races preceded A Night at the Opera to re-open his 5 point lead. A crucial round for Merrill as we entered the last round. De Bowski would need a 5-run to win it from here!
De Bowski showed promise, getting the first two of his run right but failed, as did all the Brains, on knowing PRN on a prescription meant Take When Required. That signalled the end as De Bowski now could not catch the leader. Rob Merrill had his questions scoring another point and Newton finished the semi final off.
Standings
Rob Merrill - 20
Rob De Bowski - 16
Andrew Neeson - 7
Ian Banks – 4
Congratulations to Robert Merrill who moves into next weeks final, Roman De Bowski played well but just could not keep up with Merrill who for me, is now the favourite to take the crown!