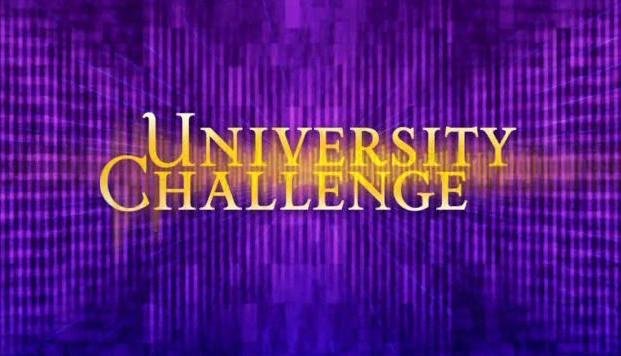 University Challenge Quarter Final
Clare College, Cambridge vs University of Manchester
Well, what more can you say about this match other than it being an utterly gripping Quarter Final. First it went one way then it went the other, a great battle and one of the most enjoyable episodes of University Challenge in recent months. The show is always entertaining but when you get such a close battle going to the wire it is hard to beat.
I struggled to call this one before hand, Manchester I have seen as one of the favourites for the show in the last week but Clare have dangerous players in the likes of Janes and Cao. Burke though had lead Manchester well so far and with a place at the Semi Final at stake everyone needed to be on form. The one criticism I will have of Burke, and one which cost the team a few times on this occasion, was that he tends to but in with answers too quickly or without consultation, even sometimes ignoring right answers from team mates. There was one occasion last night when Kelly was sure of an answer but Burke when with his own to cost the team points. With a game this tight it was lucky for Burke that it didnt come back to bite him on the back. If Manchester are to be contenders they need to erase this quickly!
Its sad to see the end of Clare as they have provided some great entertainment in recent weeks, especially Janes over eager buzzing this week which even brought a smile from Paxman. A good side you faced tough Quarter Final opposition otherwise they may have went further.
As the scores started to hit 220 it became neck and neck, buzz matched by buzz....tie after tie. 250-250 with only a minute or so to go, Manchester got the buzz and a ten point lead but failed to make it crucial despite Burke's rather arrogant slouch in his chair.....the buzzer was back in play but Clare couldn't make the break through and before you knew it Manchester were back in control and at this point is was over. 270-250, one of the most enjoyable games of University Challenge I remember seeing.
Its not my way to "dislike" somebody but there is a certain arrogance to Manchester that does not sit well with me but I wish them all the luck in the future and they are certainly a bunch of knowledgeable chaps!
Final Quarter Final next week!