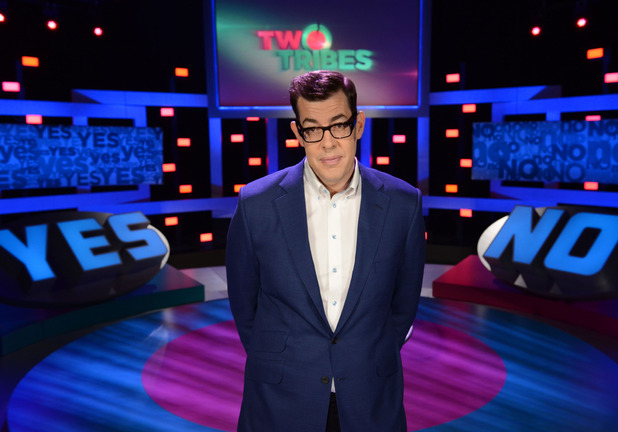 Two Tribes returned to our screens recently for a second series. I rather enjoyed the first run through and was glad to see it make a comeback. What are other people's thoughts on the show?
I posted a positive review of the series a while back, so without wanting to repeat myself, I found the short 60 second rounds fun, a nice range of questions (although a tad easy) and not overly long. The second series has the same positives with the addition of a jackpot round towards the end.
Gone are the "voucher" prizes and now Two Tribes is offering a rolling £1,000 per show jackpot. The final round, which I think adds a lot to the show, involves players have to sort answers into "yes" and "no" categories. For instance episode 1 asked the finalist about number 1 hits in 1990s. Four names were given and the player simply had to decide whether "yes" they did or "no" they didn't. I prefer this addition to the format :)
The one downside is the inevitable chit chat but with a 30 minute show you can forgive the odd bits and bos.
All in all I really enjoy Two Tribes and would like to hear other peoples opinions?