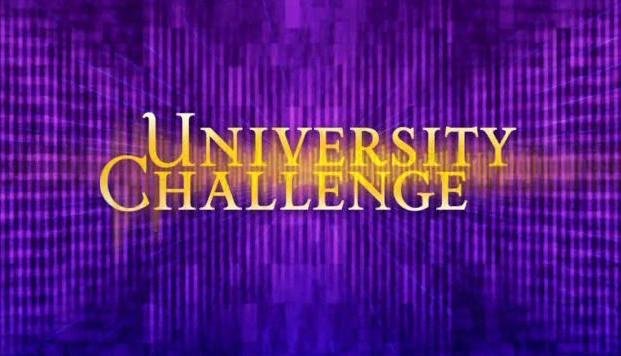 Christmas University Challenge - Semi Final 2
Magdalen, Oxford vs Trinity, Cambridge
Christmas University Challenge continued with a close looking semi final. After Warwick had breezed into the final last night the winner of this contest will face an uphill struggle in the grand final to be air tonight (Tuesday). Either way as with all the episodes of Christmas University Challenge this would prove to be very interesting!
Magdalen were probably narrow favourites going into the contest and backed this up by taking an early lead and when Sarah Healey buzzed in for a second time, giving the team a great set of questions on Shakespeare's Sonnet, which Alan Hollinghurst lapped up to give the team a 40 point lead early on. Mount buzzed in to keep the momentum going for Magdalen and backed up with another string of correct answers they were beginning to move away and towards the Christmas University Challenge final!
Robin Bhattacharyya gave Trinity a chance gaining questions on publishing houses but only one correct answer but lost points when Bhattacharyya buzzed in with a wrong answer, soon remedying himself with a buzz. A fantastic picture round on old English translations of novel titles proved very tricky but two great answers were brining Trinity back. 60-25 Magdalen lead.
Bhattacharyya was in full flow by this point and gave his team control again with a strong buzz followed up by a couple of correct answers to continue the comeback. Stourton recognised the information given about the Council of Europe. A few incorrect answers wither way and Magdalen were left with a 55-50 lead.
Robin Bhattacharyya was proving the star man and his buzz but his team in control moving to a 70-55 lead. Magdalen were very quiet until Hollinghurst recognised Elgar within 2 seconds to give them the music bonuses and one correct answer brought the semi final level at 70-70. Sarah Healey popped up for the first time in a while to give Magdalen a narrow lead but it was wide open. One of the tightest episodes of the whole run of Christmas University Challenge.
Goodwin knew that Bingo was a region of Japan to give Trinity the lead 95-75. A lot of teams seem to have come unstuck on art rounds in this series but Daisy Goodwins buzz gave Trinity a chance to show their knowledge of the subject launching into a maximum score round. 120-75 and the momentum was with Trinity.
Mount knew a questions on the Cheltenham Gold Cup to give his side a chance to get close to Trinity going into the final 5 minutes with the score 120-105. Robin Bhattacharyya was back though to recognise Uzebekistan as the only country ending in stand to be surrounded by others ending in stan. Some good answers gave Trinity a 40 point lead late on that could prove crucial in the path to the Christmas University Challenge final. Robin Bhattacharyya proved his worth again and his buzz that lead to questions on Scrabble values of capital cities looked likely to have secured it for Trinity.
Game over Trinity had a 160-105 victory. Robin Bhattacharyya was the vital player in the victory but being up against Warwick in the final and the might of Dasiy Christodoulou might prove too much.
Either way its been a fun series of Christmas University Challenge thus far and the final should prove very interesting indeed.